Russian agents are suspected of using multiple platforms like Facebook,Twitter, Youtube and even Pokemon GO to invoke more racial tensions and amplify dissonance among Americans.. According to CNN, the campaign called "Don't Shoot Us", which originally posed as the Black Lives Matter movement, is now believed to be run by Russians.
The campaign allegedly hacked Pokemon GO so when users visited places where police brutality occurred, they were recommended to name their Pokemon after real-life victims such as Eric Garner, who died in Staten Island in 2014.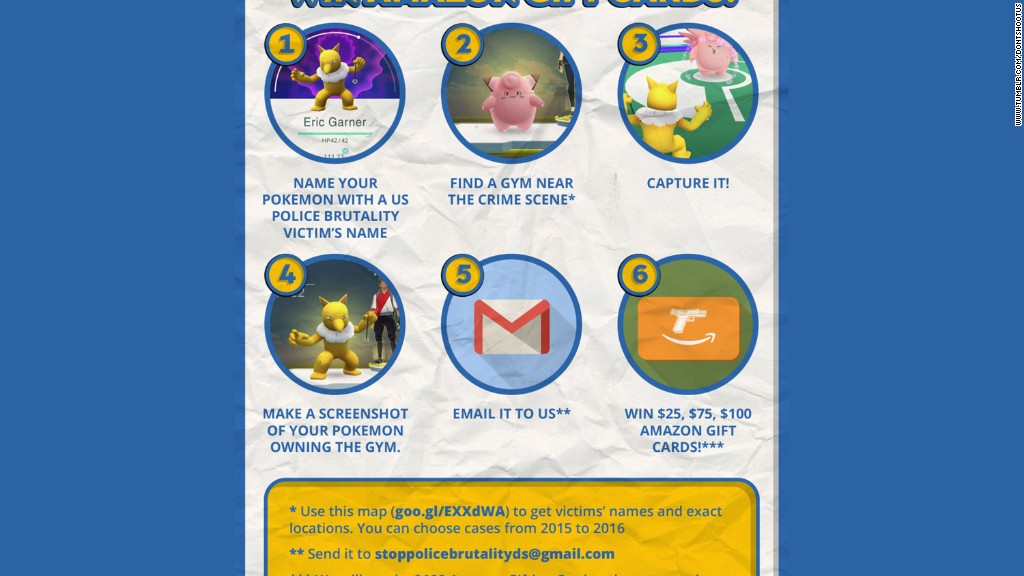 The "Don't Shoot Us" campaign even opened a contest to encourage users to catch Pokemon near locations where incidents of police brutality had taken place. They also required people to take screenshots of the game from their phone and to share over other social networks. They even claimed to give out Amazon gift cards as the prize, although there is no real evidence of anyone receiving the prize, CNN reports.
Niantic, the creator of Pokemon GO told CNN, "It's clear from the images shared with us by CNN that our game assets were appropriated and misused in promotions by third parties without our permission"
[Source: CNN]